Owners protection and counter survey.
When your yacht or boat sustains damage we can be involved as from several moments. Directly after the damage has occurred, been noted by you, so from the beginning of the claim process to assist you as you owners protecting surveyor, advisor.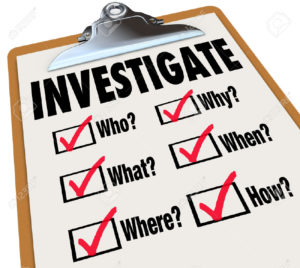 Further we can perform a counter-survey -if you do not agree with the handling of your damage, or claim by your yacht insurrance or by the counterparty.
Or as arbitrator, the third expert, or even as a legal expert, on whether or not "voluntary" basis agreed by the parties.
We are used to work in stressful conditions and keeping an helicopter. We keep an open eye for details and facts, but are well able to keep the overview in order to anticipate when required.
If you contact and nominate us directly when damage is noted, we may collect the facts, assess the damage our selfs at time of incident and at location. If required we can advise on possible mitigating measures.
We will consult with the appropriate by your insurer appointed expert to represent your interests.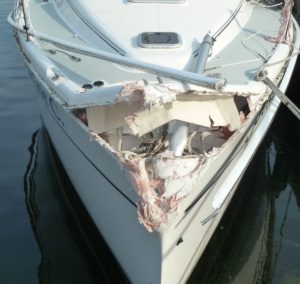 With a counter-survey you have nominated us later in the claims process, usually after the first rejection by your insurer. With a nomination later we mostly have to rely on photo;s taken by third parties, witness statements etc etc. And our own examination, as far possible, of damaged items, however usually stored somewhere in the back of a shed, and not on the damage location or under the circumstances. The insurer may often be not clear, and presents a most compelling reason t for rejection. Often hides insurers conveniently hide behind the report by the expert hired by them, without any substantive knowledge of the practical damage or with a tunnel vision.
Often months later, when we evaluate the "known facts", we not seldom can conclude, and prove, that those facts were based on assumptions. We scrutinize all statements, pictures and circumstances our-selfs.
Our motto is: "assume nothing, verify, everything".
We advise you to carefully keep record of all the circumstances, facts, interviews etc, during, and after the damage occurred, to the fullest extent possible.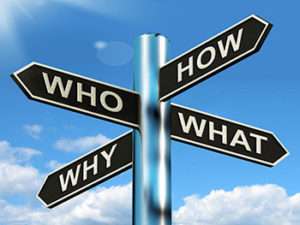 SAVE PICTURES, ETC DOCUMENTS OF DAMAGE, AND ALL NOT DIRECTLY RELATED MATTERS.
Take pictures from all angles, and keep the a original saved for legal evidence or further processing.
Even if others say it does not need !!! Right then.
Too often we have to hear during our counter survey's that important facts are no longer detectable, were not considered important or relevant at the time of damage. Documentation no longer (anymore) is present, etc
Such is a disappointment for both client and us, so keep documents, records and pictures in full.
You can also instruct us to create and handle your claim file and documentation, we have the experience to keep overview and an eye for detail. Please contact us for the possibilities and our advice on the feasibility of a second opinion.