About BLM
Blue Loeks Marine as company has started in 2007, but the owner has experience as sworn surveyor as from 1990. Arno Vuurens has wide, varied, professional and practical maritime experience and over 45 years experience in yachting.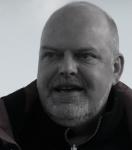 At 16 he started sailing as deckhand, and as from the age of 22 he sailed as captain of Dutch small seagoing commercial cargo vessels.
Ashore he worked as an independent surveyor and later as operations manager for international shipping companies. He gained extensive experience in assessing the condition of vessels, maritime claims and disputes.
Due to the various positions, on various levels he is competent in dialog and negotiations with various parties, such as shipyards, owners and insurance companies. He is an expert in protecting his clients interests and thereby keeping eye on the interest of others.
Due to the combination maritime and yachting professional, he can empathize with your situation, advise you clearly and open. Hereby you get a clear impression about the condition of a yacht, item of dispute.
He can discuss it with third parties on a high professional level, in the benefit for you.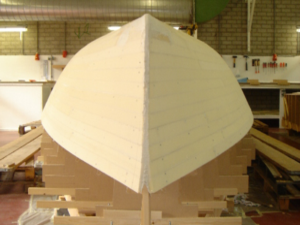 After his nautical education, he has attended various other trainings of courses, such as deepsea ship-brokers, chartering, Maritime and yacht insurance, composite yacht construction and yacht surveyor.
The education as Mediator is the basis when acting as nautical arbitrator, mediator, negotiator or general troubleshooter. And naturally as you surveyor.
He is registered in various professional registers.
Our vision on Yachtsurveys
Arno has personal titles such as EMCI Registered Yachtsurveyor ® and appraiser, mediator and arbitrator. In addition, Blue Loeks Marine, as a company, is also EMCI registered as Yacht & Marine Survey company. This ensures the quality of our work and supervision of our indepency and integrity.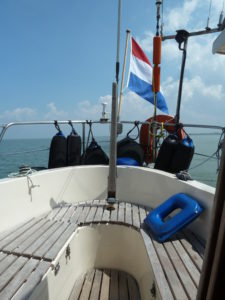 We opine yacht-survey's and related services should be reliable and available to any (future) owner of a yacht, boat or ship, irrespective of their size. A yacht is usually an emotional asset for any owner, whatever it has, or will cost.
Yacht owners often are drive with emotion, in a world of professionals ;T hose who encounter the owners "problems" every day and as such have a big advantage.
We assist the owner as his professional, so he can be equal in arms in the discussion and negotiations.
In addition to assessing the overall technical condition of the ship, we pay special attention to the safety of the vessel and its crew.
Our leisure time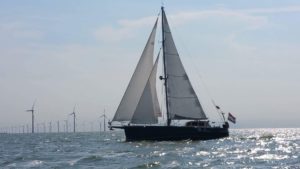 You can spot us on the water, in our spare time.
If you see us sailing, we enjoy our leisure time.
However, address us if you want, we will be happy to help.