Infra Red Thermography within boat surveying and other objects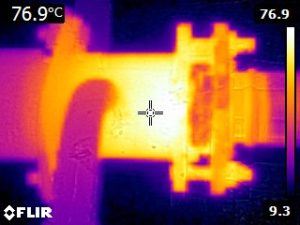 As one of the few Marine and Yachtsurveyors we use during our purchase condition survey's often a infra red thermographic camera and its software.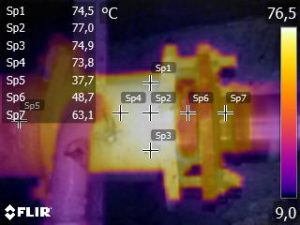 The same shaft, after working with software. (such temperatures are otherwise too high) "
So it is clear to all concerned what is detected. For this, we do not charge extra fees.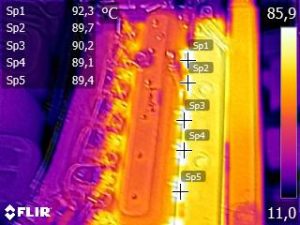 When inspecting a boat engine, electrical equipment, propeller shaft etc etc we can use thermal imaging on the object, especially as to awkward accessible locations. The object, or parts thereof are checked for abnormal heat radiation. The thermal images can be stored on the camera and assessed with the corresponding software in detail. We make a clear report including pictures with the thermal images of an object projected over the normal visible object for better understanding and recognition of the object.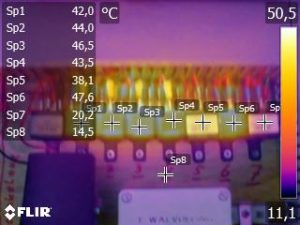 The possibilities of an infra red thermal imaging camera are huge and certainly not limited to a motor boat or yacht. Also damp spots, air leakage and such are traceable due to their difference in heatradiation..
In homes and other buildings we can investigate presence of radiation heat leaks, detect cracks etc.