Valuation of your motorboat, sailboat or houseboat. When and why?
Assessment of the appraisal value is often required for financing, insurance (the periodical valuation) and is advisable prior entering into the purchase process, or sale, of yacht.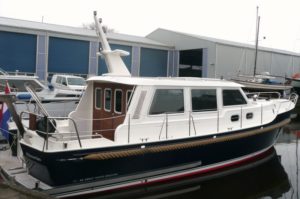 A valuation is a comprehensive study for the market position of the yacht or similar boats and it's value.
If no purchase condition survey will be carried out by us, the valuation is complemented by a short (about 1 hour) inspection of the yacht, but this inspection is not comparable to a full technical inspection as done during a purchase condition survey.
Our purchase condition survey report can be supplemented, if desired, with a valuation clause, so you will have two important items (the value and condition), of your boat described in one report.
For valuations, other than in combination with a purchase condition survey we kindly request you to read the explanation at the main menu section: Partial survey's