We perform hull survey's with ultrasonic thickness measurements, appraisals, pre-purchase condition survey of any sailing yacht, motor boat or houseboat.
We act as your damage or counter surveyor in case of damages or disputes.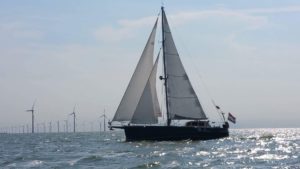 As EMCI Registered Marine & Yachtsurveyor ® we have 40 years of experience. After a career as from 16 year old deckhand, soon as master mariner on seagoing vessels, inland shipping, pleasure craft and various shore-based maritime companies we are  now the surveyor to advise you personally about the condition of your (future)yacht or boat. Our reports are clear, easy to read and understandable for non-experienced sailors or (would be) yacht owners.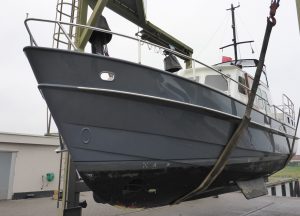 Surveys are commonly held when buying or selling your yacht or motorboat. Usual such will be a full inspection, a so called pre purchase condition survey. At other occasions partial survey's such as hull survey's for regular maintenance, and/or as proof for your insurance company can be performed.
We are registered as appraiser for sailing yachts, motor yachts and small commercial vessels or houseboats. Our appraisal reports are accepted by insurance companies, banks and governmental departments.
Blue Loeks Marine is not connected with, or part of a yacht brokerage, shipyard, bank or insurance company. Therefore we can act independent and with full commercial integrity.