Appraisal of your yacht or boat, when and why?
Valuation is required for financing, assessment of the insurance value (the periodical valuation) and often in the bidding stage when a yacht is purchase or sold. Then the purchase or proposed sale value of the yacht or boat is assessed.
In addition there are various other reasons for which a value is required, such as divorce, property settlement, legacy or inheritance settlement, bankruptcy, seizure or expropriation.
Or you are just curious about the value of your yacht of boat. Certainly if you consider a refit or substantial , costly, maintenance.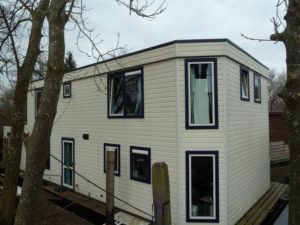 Our appraisal is objective towards, not influenced by the reason, for the valuation Therefore you and other parties such as stakeholders, family, bank or insurance company can rely on our independent position and findings. Our reports are accepted by banks, insurance companies and various governmental organizations.
We are EMCI certified to perform valuations of all yachts, pleasure craft, boats and small commercial vessels.
And as one of the few within the Netherlands we are additionally an expert surveyor for appraisals of self-propelling houseboats and houseboats with fixed mooring arrangements.
Appraisal, assessment of the value from your yacht or boat.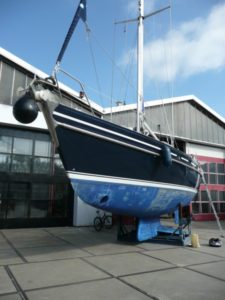 Our valuation is done by carefully examining the market position of the yacht or similar boats. We also verify for any entry in the register ( Dutch Ship Register) and liens or mortgages resting on the yacht
The valuation complemented by a visual inspection of the yacht This is a tailor-made brief survey, with our background as technical surveyors. This inspection is however not comparable with a full sale or purchase condition survey.
Marketability and condition of a motorboat or sailing yacht are important parameters for the value.
Valuation for  yacht insurance renewal or acceptance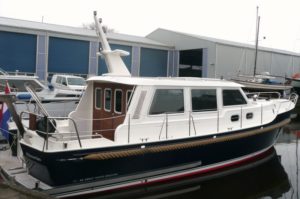 Often periodical valuations to determine the insured value are compulsory for a fixed insured value of the yacht. In the Netherlands this is a legal requirement as under Article 7960 of the Civil Code (formerly Article 275 Commercial Code). This value is then set for three year and assures the payable insurance amount in case of a damage.
A fixed value, and the periodical value is in your interest, and protects you against so called over- or under-insurance. And you will avoid a tedious discussion on the current market value at the time of the occurrence of the damage, you already have enough matters to attend and on your mind.
Our comprehensible reports are widely and international appreciated and accepted by yachts survey companies.
Appraisal report for your sailingboat, houseboat or motoryacht.
The appraisal, valuation report states the description of the vessel and its condition.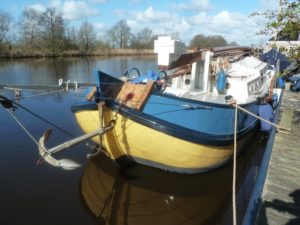 Depending on the reason for the valuation, the current market value, insurance value, replacement value or liquidation value indicated for the yacht.
Blue Loeks Marine performs the valuation of your boat, yacht or houseboat independent and objective.
We are full certified as EMCI Registered Yachtsurveyor and Appraiser for financing or insurance purposes.
As Yachtsurveyors, we not only look at the value, but t can certainly make a good assessment of the condition of your ship. We like to give you advice during our visit on board, if appreciated.
We value for individuals, companies, trustees, lawyers and government agencies. Colleagues call upon our knowledge for assistance or second opinions in complicated valuations. Such as we have extensive experience in hectic international maritime damages and disputes.
Please contact us for your valuation, we work throughout the Netherlands and optional abroad.